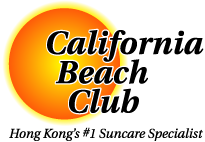 SunFX: Competition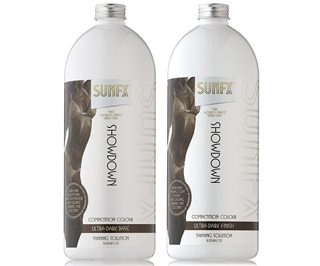 Pamper your skin with:
Organic Caramel (Showdown only)
Organic Aloe Vera
Organic Green Tea
Natural Coconut (Vitamins A, C & E)
Stay away from the nasties:
No alcohols
No artificial preservatives
No parabans
No perfumes
No odours
Available in: Showtime (dance), Showdown (competition).
Developing Time: 3-8 hours*

Competition Tan Solution
Not everyone hits the tanning salon for leisure. For some, it's serious business – and a well-applied tan can mean the difference between winning and losing. But getting it right means winning the loyalty of an ever-growing competition scene.
Formulated specifically for dance competition, Sunfx Showtime gives dancers a judge-ready golden glow in three to eight hours.
And if it's the perfect darker competition tint they're looking for, Showdown Ultra Dark Base is the ultimate in competition colour base.
All-Natural Approved DHA.
Can last 5-10 days on most skin types, fading gradually.
Available in Showtime (dance) & Showdown (competition).
Developing Time: 3-8 hours*
*Note: Can shower after 5 hours, however a longer wait can yield darker results.